What Brexit Means For Your Contracts [Infographic]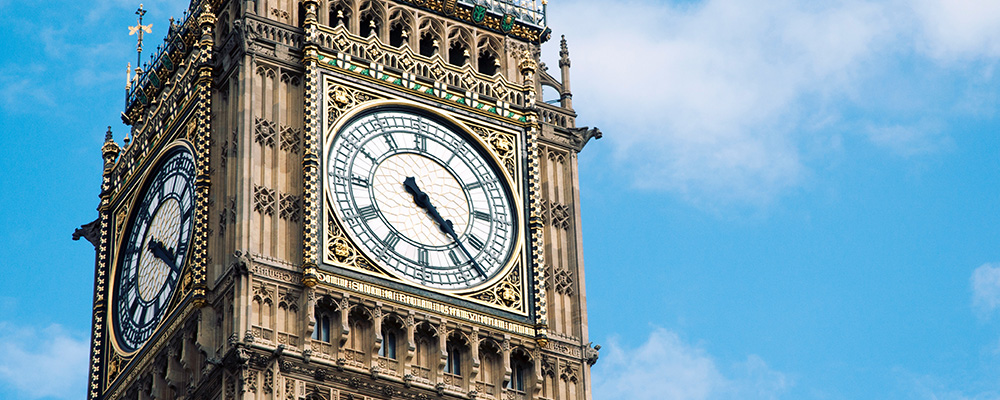 By Alison Meredith, Senior Legal Analyst at Diligen 6 March 2019
As we hurtle uncontrollably towards the March 29 abyss, when Britain will finally cut it's mooring lines and float free from mainland Europe once more, companies who relied on the single customs area to do business between Britain and Europe are in an increasingly precarious position.
Back in the days of pre-Brexit bliss, International Trade Secretary Liam Fox said that post Brexit Britain would trade with the world, promising that as many as 40 trade deals would be ready to go before Britain left the EU. An internal Whitehall memorandum recently leaked revealed otherwise: Britain will likely not be able to finalise most of the trade deals needed in time for the transition.
Business Minister Richard Harrington has said that a no deal Brexit would be "a disaster for UK businesses", and with the withdrawal date now less than 2 months away it's looking more and more like we're set on a collision course that's too late to stop. Time for businesses to grab the wheel and take control of their post-Brexit trading strategy before it's too late.
What does this mean for businesses?
Businesses that have not yet reviewed and potentially renegotiated their agreements with trade partners need to do so now, to reduce the risk of being exposed to new adverse requirements under those agreements come March. However, teams tasked with sifting through multitudes of contracts before the Brexit date are faced with an impossible task. The average time taken for a lawyer to analyse a single contract is 92 minutes, and some businesses just don't have the resources for this sort of review. To find the contracts that will be affected by Brexit and require renegotiation, a lawyer may need to analyse all of a businesses' contracts for key provisions before they can work out the best plan of action. Can the business re-negotiate or negotiate out of an unduly burdensome contract? Who is responsible for paying import and export tariffs?
To reduce risk and minimise the chance of missing an important provision, lawyers have historically needed to read every page of every contract. Now, software that utilizes artificial intelligence (AI) can help cut the time spent by lawyers reviewing contracts infinitely. AI contract review software works by looking for complex patterns in legal language to quickly identify key provisions. It is highly accurate, can work through the night, and is an excellent tool for lawyers undertaking a task like this who traditionally had to do hours of grunt work before they could do any real lawyering.
Those that can't afford to waste any time should look to hire tech savvy lawyers who can leverage the benefits of contract review software to help them achieve robot-accurate results and skip the weekend shift.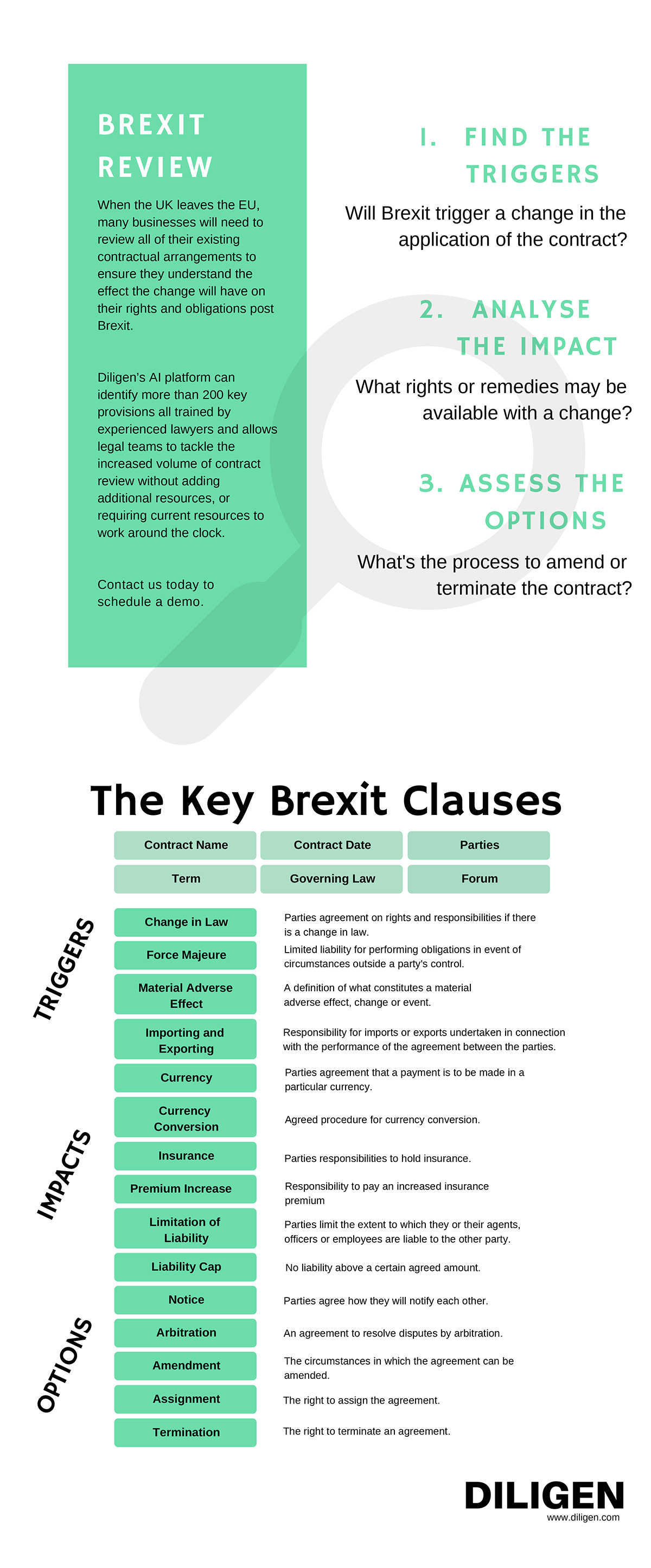 ---
Diligen makes contract review fast, accurate and easy. Diligen is a contract assistant powered by AI and Machine Learning that provides high quality contract review, helping to drastically cut review time by automatically identifying key provisions, generating summaries and helping teams manage the contract review process. Diligen's AI platform has been trained by experienced lawyers and allows legal teams to tackle the increased volume of contract review without adding additional resources or stretching existing ones. 
Contact us for a demo and discover how Diligen's AI contract assistant can accelerate your team's contract review.