Nine ML Contract Analysis Tools - A Comparative Trial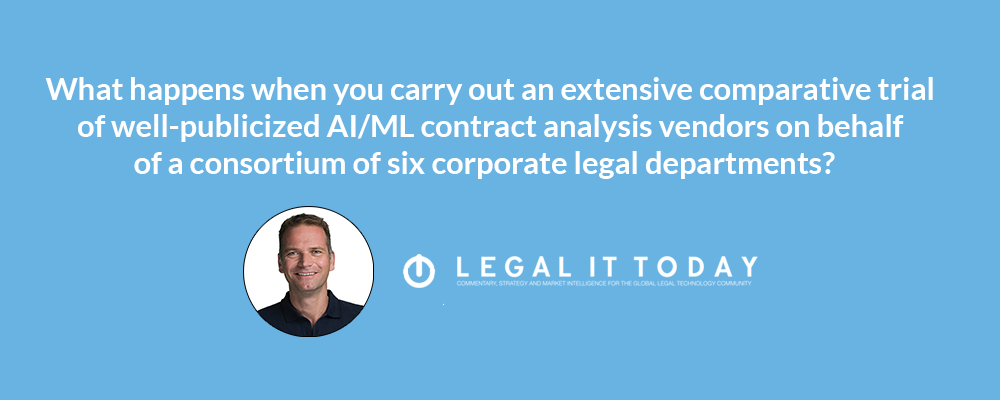 "AI tools are still the shiny new object in legal. Everyone wants to use AI and machine learning (ML) and reap the rewards with increased productivity, more automation, cost savings and streamlined workflows....how can you thoroughly evaluate what you need without getting stuck in (in) decision purgatory or just choosing a tool that seems 'safe'?"
This reality led Friedrich Blase, a well-respected and experienced legal consultant and advisor mostly working with law firms and law departments on management and technology challenges, to conduct an extensive 18 month comparative trial of nine well-publicized AI/ML contract analysis vendors on behalf of a consortium of six legal departments spanning various vertical markets including aviation, energy, retail, defense, industrial manufacturing and outsourcing services.
In an exclusive feature penned for Legal IT Today, Friedrich takes us into the world of comparative trials: how to set them up; crafting the perfect RFI; avoiding scope creep; and how to arrive at and evaluate results that matter. This is a must-read for any law firm or legal department evaluating machine learning-based contract analysis tools.
Download Friedrich's article here.
Download the current issue of Legal IT Today here.