AI Buyers Guide Webinar: On-Demand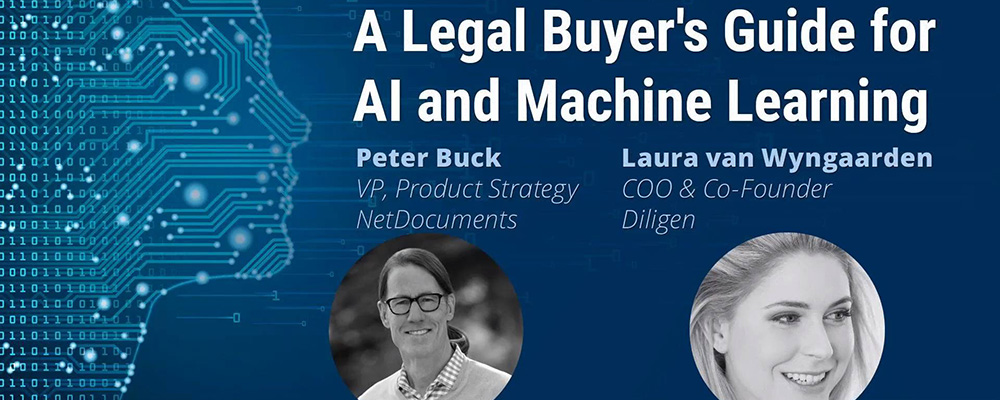 Last month, Diligen's COO Laura van Wyngaarden and NetDocuments VP of Product Strategy Peter Buck co-hosted a webinar focused on buying AI in Legal. The goal? Guiding legal professionals in better understanding the power and value of AI; how AI can be leveraged for business outcomes; sharing specific uses cases for contract review AI and machine learning; and, providing an AI buyers guide checklist.
Specifically, Peter and Laura discussed:
Establishing a framework to help lawyers, law firms and corporate legal departments understand the domain and learn how to start and finish an AI project.
Highlighting the value of the Diligen-NetDocuments partnership: The potential business outcomes and use cases of AI and the capabilities/integrations that are available through the NetDocuments platform are explored
The common pitfalls and opportunities of purchasing a new AI solution
Want to dive in? Listen to A Legal Buyer's Guide for AI and Machine Learning web recording. Provide some basic contact details and you'll be on your way. Have specific questions for the Diligen team about AI contract review and due diligence tools? Contact us for a demo to learn more about Diligen for contract analysis.