6 Legal Tech Platforms that Can Modernize Your Law Firm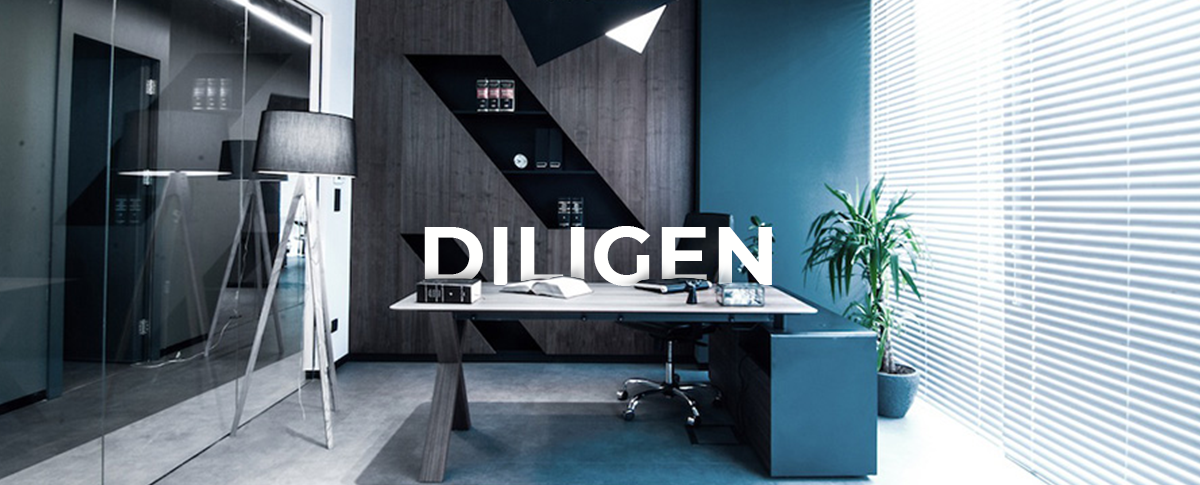 As featured on Ross Intelligence.
With the help of recent advances in technology, nearly every aspect of legal work is being impacted. Law firms that stubbornly oppose updating their practices risk trailing behind the modern lawyer's footsteps.
Implementing legal tech applications into your firm's process can quickly help modernize your practice while improving efficiency. These six startups are changing the way that firms do business by leading the forefront, and promising a great starting point as your firm begins to adjust its strategies.
Diligen ensures certainty when it comes to due diligence efforts. This software provides a sleek and easy-to-use interface, combining automatic contract analysis and intuitive project management. Armed with its machine learning capabilities, Diligen can help you and your firm focus on more important tasks, such as bringing new business through the door. Staff can focus on higher-level tasks while the platform performs what it is designed to do: help improve efficiency of contract review. Considering the potential for human error, it helps to know that the task can be taken care of quickly and accurately. 
This application comes at three price points: Essential ($350/month), Professional ($500/month), and Enterprise ($1600/month). The higher-priced options offer an improved set of tools, including a higher cap on number of contracts (up to 500/month with Enterprise), user training, and additional document storage. Firms on the Enterprise plan can pay an extra $50 per month for each 100 GB of storage needed, on top of the 100 GB already included.
---
ROSS Intelligence uses advanced AI to perform legal research, speeding up the completion of such tasks that would typically take a great amount of time to do manually. In addition to automating aspects of legal research, ROSS monitors developments in the law that pertain to current legal issues. It can also notify you with real-time updates to keep your firm up to speed. 
ROSS covers all practice areas, and its free brief analyzer and case search platform called EVA scans a given brief, manufactures links to all cited cases, and highlights cases that have received negative treatment. EVA's legal research engine accesses a massive American case law database to answer legal questions regarding any area of practice.
---
3. Zoom.ai
Zoom.ai is intended to provide all employees with an automated personal assistant to help them carry out daily tasks and activities. It can help you streamline a wide range of standard business scenarios, from introductions, to scheduling meetings, to travel logistics and more.
Zoom.ai is available at three price points: Standard (free), Professional ($25/month), and Corporate (priced individually). Many features are available in some form even in the free edition, while paying will enable unlimited access to features such as introductions, FAQs, and call transcribing. The Corporate plan adds administrative oversight and corporation-wide data accounts.
---
Clio can help law firms streamline various aspects of their operations, ranging from billing to document management. The time tracking function and customizable invoices allow you to accurately keep tabs on billable time while reducing time spent on menial work tasks, such as creating invoices.
It also allows for unlimited document storage in the cloud, making your firm's files easy to access from anywhere. One of Clio's most famous features is its ability to integrate with a wide range of common applications, including Google, Dropbox, Outlook, QuickBooks, and more. It also comes in three plans: Starter, Boutique, and Elite.
---
5. MyCase
MyCase is intended to be an all-in-one solution for law firms looking to more effectively manage their practice. It offers many features that would otherwise require multiple solutions, thereby streamlining your workflow. Common time-consuming tasks such as creating invoices, billing, and contact management can be automated through MyCase.
One game-changing feature of MyCase is its accessibility from a variety of devices. You can log into your account from any computer, or via the MyCase app available on both iOS and Android. Whether you're in court, commuting, or on vacation, you can keep up with your firm from any device.
---
6. AbacusLaw
AbacusLaw is one of the most well-known legal solutions currently available, and for a good reason. It offers powerful tools designed to help manage all aspects of legal operations. Like MyCase, it provides mobile applications and cutting-edge security to keep your records safe.
If you think your firm may be interested in AbacusLaw, you can request a free demo, and its clients have access to 24/7 technical support. As an all-in-one program, AbacusLaw allows you to access all the information and features you need in one place.
---
Regardless of the size of your firm or your area of practice, you can see significant benefits from adopting a modern legal solution. The best option likely depends on your firm's needs, but each of the six listed above offer powerful tools to improve efficiency in all aspects of your operations.